R.I.P. Ila Branscombe. You will be missed.
Ila passed away peacefully at home in North Vancouver with her family at her side on Wednesday January 9th, 2019.  A celebration of Ila's life will be held at the Pinnacle Hotel at the Pier in North Vancouver on January 26th at 3 p.m.
Remember Ila with joy.
Ila Branscombe aspired to become an interior designer. She was getting ready to be married and begin a fulfilling career. Then in 1994, she was diagnosed with a malignant brain tumour. The doctors told her that no cure was available, and she had weeks to live. Radiation was deemed her only chance at survival. As a result, Ila underwent extreme radiation which left her with permanent brain damage, and she lost all day-to-day capabilities.
Shortly after, Ila learned that her brain tumour was misdiagnosed. The radiation had been entirely unnecessary.
The years that followed were spent relearning how to live again: walking, eating, speaking. After the radiation, Ila gained 90 pounds, lost her hair, and battled with depression. She lost her friends, fiancé, and career. Her family worked incredibly hard with her to restore her independence. Twelve years later, she was finally able to live alone across the street from her sister, Karen.
However, in 2012, Ila was hit by a car while crossing a crosswalk to get to Karen's house. Karen recalls hearing emergency sirens outside her home and a police officer informing her that a homeless person had been hit by a car. She spotted a body on the road but didn't recognize her sister because the impact had caused Ila to land 60 feet from the crosswalk. It wasn't until an emergency personnel began cutting away Ila's outer clothing that Karen stopped short and told the police,
"That's not a homeless person, that's my sister."
Since the car accident, Ila requires 24-hour care. She is relegated to a wheelchair because she cannot walk. She has difficulty speaking and taking directions. The independence she worked so hard to gain over 12 years after her first brain injury was lost.
Then Ila began attending Brain Gain Fridays, a neuroplasticity program at the Vancouver Brain Injury Association. Karen notes the difficulty to find brain injury support for Ila in the Lower Mainland because of Ila's behavioural and functional capabilities often disqualify her from programs. Additionally, many programs are underfunded or discontinued.
Despite her condition, Ila's talent for visual design remains strong. While assessments during her hospitalization resulted in a low overall score, she was in the 99th percentile for visualization.
Before Ila's brain injuries, Karen and Ila enjoyed running through Lynn Canyon together. With that possibility now lost, Ila likes to spend time giving Karen pedicures, enjoying the opportunity to give back to her sister.
When asked what she would like others to know about people with brain injury, Karen says, "The challenge is accepting the new person they are today and not comparing them to who they were before the injury. You have to remember what they have lost and gone through."
Karen wishes that people would develop a deeper understanding and empathy for those with brain injuries. People often treat Ila differently and don't set high expectations simply based on her appearance and capabilities, yet they don't realize that Ila was just a girl who once lived a full life.
Today, Ila continues to attend events at the Vancouver Brain Injury Association. Her favourite part is engaging with other attendees and, of course, the snacks. Visit our Services page to learn more about what we do.
Ila with her caregiver Jennifer (left) and sister Karen (right).
Ila (middle) prior to the car crash.
Our Mission
Vancouver Brain Injury Association's mission is to fill a devastating void for Vancouver and North Shore brain injury survivors by providing programs that are currently unavailable and to connect brain injury survivors, their families, and caregivers to resources that are available.
The province of British Columbia through the BC Brain Injury Alliance provides funding for the VBIA Social Outreach Program and for the Brain Gain Fridays recovery program.
We have programs designed to educate on preventative practices and to rehabilitate those living with a brain injury.
Learn Neuroplasticity Exercise Therapy at Brain Gain Fridays
Fridays, 1 pm at North Shore Neighbourhood House September thru June
Vancouver Brain Injury Association's New Vancouver Office & Support Groups
In addition to the North Vancouver address, we are proud to announce the opening of our new office in Suite 400 601 West Broadway, Vancouver.  VBIA has Vancouver support groups in our new office on Broadway, at UBC and on Oak Street at Congregation Beth Israel.  A Brain Recovery drop-in will open soon in Kitsilano.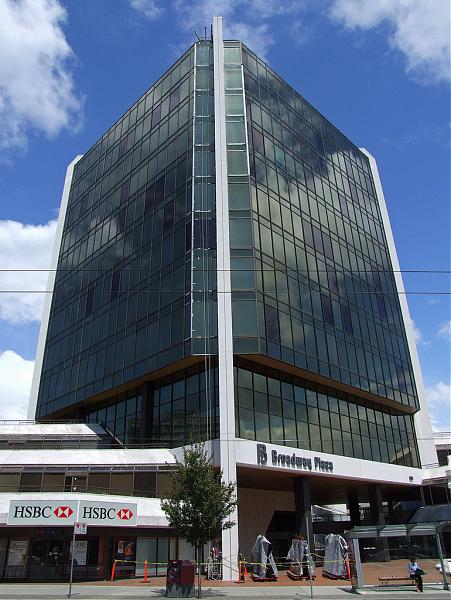 VBIA Outreach at Work
At the hospital Scott was denied participation in a physical rehab program.  VBIA's outreach worker thought Scott deserves a chance to  walk again. "It's 10:40am but the HandyDart is nowhere to be seen. I hurried into the Karen Magnussen Community Centre to find my colleague, Michael, waiting patiently on the bench just outside the indoor pool where the elderly held their water aerobics lessons every morning. Susan sticks her head out the door, dripping wet, with a disappointed look on her face and asks, "No show?" We shrug in synchronicity and just as we're about to cancel the session for Scott, the bright yellow shuttle bus with pearly white accents and wheelchair emblems pulls up outside the rec center and starts backing up into the driveway."…
President & Director of VBIA - Dr. Shirin Hadizadeh
Dr. Shirin Hadizadeh is President of VBIA
Executive Director of VBIA - Gity Hadizadeh
Gity Hadizadeh is the executive director of VBIA  
Treasurer & Director of VBIA - Nasim Boustani
Nasim Boustani is the Treasurer and a Director of VBIA. 
Secretary & Director of VBIA - Sana Zahmatbar
Sana Zahmatbar is the Secretary and a Director of VBIA.
Founder & Director of VBIA - Richard Wagar
Richard Wagar, VBIA's Director of Brain Recovery is also the founder of Vancouver Brain Injury Association.  Mr. Wagar has been providing services to people with brain injury on the North Shore since May of 2012.
Director of VBIA - Tony Burrows
Tony Burrows is a Director of VBIA.
Director of VBIA - Michael Rowan
Michael Rowan  is a Founding Director of VBIA.
Brain Waves
Brain Waves is a half-day,  fun-filled, educational neuroscience program for students in grades 4 to 6. Brain Waves is designed to tackle the growing incidence of acquired brain injury through an engaging and preventative program.
Brain Gain Fridays
Brain Gain Fridays welcomes a diverse group of people to engage in music therapy, art therapy, meditation, neurologically beneficial exercise, social activities and FUN!  Vancouver BIA provides brain gain and brain recovery program access to concussion and brain injury survivors in addition to stroke survivors and other brain ailments. The Brain Gain Fridays event has neurologically beneficial exercise every week and frequent art therapy, music therapy, games, puzzles, social integration, and fun!
Trauma Informed Practices
Trauma Informed Practices are integral to providing a safe and supportive atmosphere to those that have been through a traumatic experience. Attendance by donation!
Persian neuroscientist Shirin Hadizadeh facilitates the support group meeting in Farsi. The meeting is for brain injury survivors and caregivers helping brain injury survivors and caregivers. Meetings are at 7 pm the first Thursday of each month in at thre West Vancouver Community Centre. We welcome new members! Call 604-499-8972 or email WestVan@vbia.ca to register or for more information.
Our support group encompasses individuals with different classes of injury, from concussion and traumatic brain injury to aneurysm and stroke or any other acquired conditions.  The North Shore Brain Injury Support Group meets in the Evergreen Boardroom at Lions Gate Hospital. Meetings are at 7:00 pm on the  last Tuesday of each month at Lions Gate Hospital's Evergreen Boardroom.
We welcome new members!
Call 604-779-2472 or email info@vbia.ca to register or for more information.
Thank You for Your Support