Our Mission
Vancouver Brain Injury Association's mission is to fill a devastating void for Vancouver and North Shore brain injury survivors by providing programs that are currently unavailable and to connect brain injury survivors, their families, and caregivers to resources that are available.
The province of British Columbia through the BC Brain Injury Alliance provides funding for the VBIA Social Outreach Program and for the Brain Gain Fridays recovery program.
Encephalitis
Encephalitis Global Convention in Canada This Year
We have programs designed to educate on preventative practices and to rehabilitate those living with a brain injury.
Learn Neuroplasticity Exercise Therapy at Brain Gain Fridays
Fridays, 1 pm at North Shore Neighbourhood House September thru June
Vancouver Brain Injury Association's New Vancouver Office & Support Groups
In addition to the North Vancouver address, we are proud to announce the opening of our new office in Suite 400 601 West Broadway, Vancouver.  VBIA has Vancouver support groups in our new office on Broadway, at UBC and on Oak Street at Congregation Beth Israel.  A Brain Recovery drop-in will open soon in Kitsilano.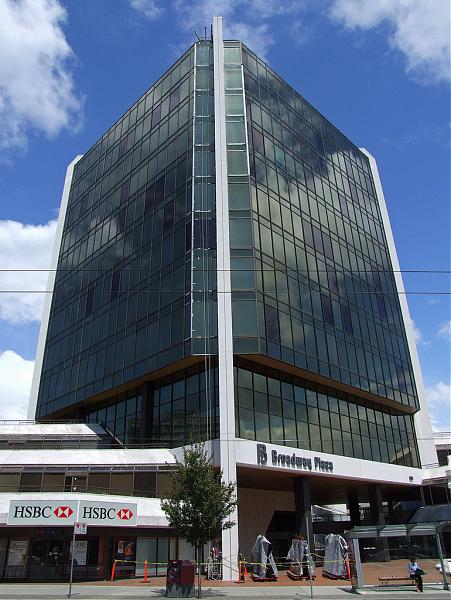 VBIA Outreach at Work
At the hospital Scott was denied participation in a physical rehab program.  VBIA's outreach worker thought Scott deserves a chance to  walk again. "It's 10:40am but the HandyDart is nowhere to be seen. I hurried into the Karen Magnussen Community Centre to find my colleague, Michael, waiting patiently on the bench just outside the indoor pool where the elderly held their water aerobics lessons every morning. Susan sticks her head out the door, dripping wet, with a disappointed look on her face and asks, "No show?" We shrug in synchronicity and just as we're about to cancel the session for Scott, the bright yellow shuttle bus with pearly white accents and wheelchair emblems pulls up outside the rec center and starts backing up into the driveway."…
President & Director of VBIA - Dr. Shirin Hadizadeh
Dr. Shirin Hadizadeh is President of VBIA
Executive Director of VBIA - Gity Hadizadeh
Gity Hadizadeh is the executive director of VBIA  
Treasurer & Director of VBIA - Nasim Boustani
Nasim Boustani is the Treasurer and a Director of VBIA. 
Secretary & Director of VBIA - Sana Zahmatbar
Sana Zahmatbar is the Secretary and a Director of VBIA.
Founder & Director of VBIA - Richard Wagar
Richard Wagar, VBIA's Director of Brain Recovery is also the founder of Vancouver Brain Injury Association.  Mr. Wagar has been providing services to people with brain injury on the North Shore since May of 2012.
Director of VBIA - Tony Burrows
Tony Burrows is a Director of VBIA.
Director of VBIA - Michael Rowan
Michael Rowan  is a Founding Director of VBIA.
Brain Waves
Brain Waves is a half-day,  fun-filled, educational neuroscience program for students in grades 4 to 6. Brain Waves is designed to tackle the growing incidence of acquired brain injury through an engaging and preventative program.
Brain Gain Fridays
Brain Gain Fridays welcomes a diverse group of people to engage in music therapy, art therapy, meditation, neurologically beneficial exercise, social activities and FUN!  Vancouver BIA provides brain gain and brain recovery program access to concussion and brain injury survivors in addition to stroke survivors and other brain ailments. The Brain Gain Fridays event has neurologically beneficial exercise every week and frequent art therapy, music therapy, games, puzzles, social integration, and fun!
Trauma Informed Practices
Trauma Informed Practices are integral to providing a safe and supportive atmosphere to those that have been through a traumatic experience. Attendance by donation!
Persian neuroscientist Shirin Hadizadeh facilitates the support group meeting in Farsi. The meeting is for brain injury survivors and caregivers helping brain injury survivors and caregivers. Meetings are at 7 pm the first Thursday of each month in at thre West Vancouver Community Centre. We welcome new members! Call 604-499-8972 or email WestVan@vbia.ca to register or for more information.
Our support group encompasses individuals with different classes of injury, from concussion and traumatic brain injury to aneurysm and stroke or any other acquired conditions.  The North Shore Brain Injury Support Group meets in the Evergreen Boardroom at Lions Gate Hospital. Meetings are at 7:00 pm on the  last Tuesday of each month at Lions Gate Hospital's Evergreen Boardroom.
We welcome new members!
Call 604-779-2472 or email info@vbia.ca to register or for more information.
Thank You for Your Support